Brisbane, QLD - Nice Little Holiday Rental
We stayed in Brisbane for a couple of days before returning home. It was nice to have some time in the city to shop and eat Mexican food! This house we stayed in was awesome! It's the contemporary style I love, so tastefully decorated. Too bad I didn't get many photos of the inside.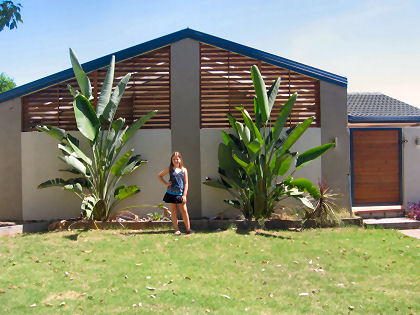 I was trying to take a photo of Anna and was annoyed that it wouldn't snap the photo. That's because it was taking a video. DUH!