Anna's Singing Group Performs at the School Carnival
Kerubo: "So we gonna sing or what?"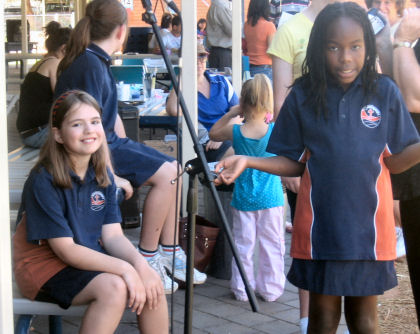 OK, time for the singing group "Just for the Fun of it". Yay!
This is a volunteer singing group that gets together to practice during lunch. Most of them happen to be in Anna's class, year 4.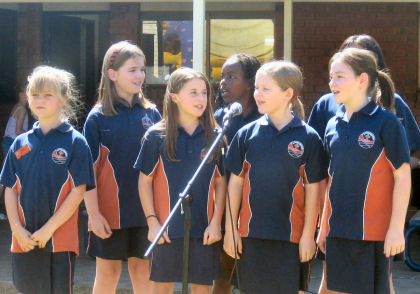 Back row L to R: Anna, Kerubo, and Rachel (in year 6)
Front row: Morgan, Wednesday, Jess, and Sophie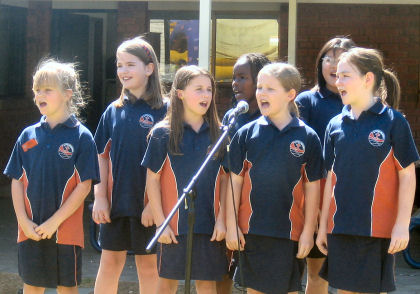 Time for the dance moves!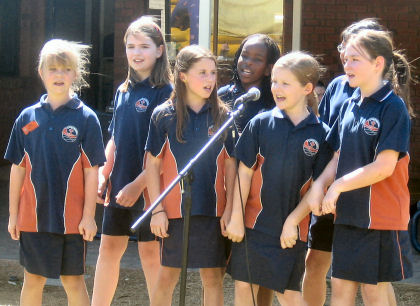 No carnival is complete without a visit from the Reptile Man. He's brought a snake named Susie today.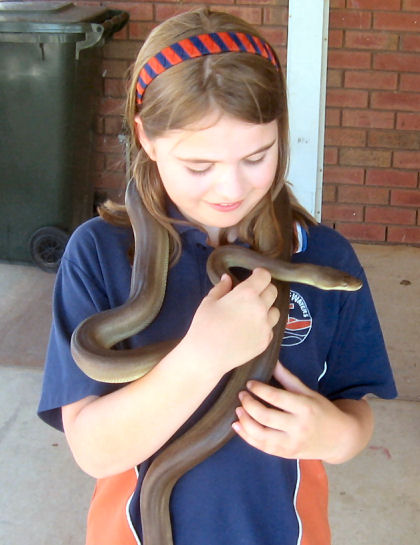 Hey, she's on top of my head... that tickles!