Sunshine Coast, QLD - Australia Zoo
The Sunshine Coast is north of Brisbane, whereas the Gold Coast is south of Brisbane. A big attraction at the Sunshine Coast is Steve Irwin's Australia Zoo.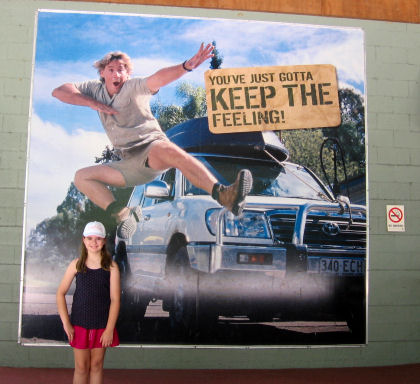 They have a wetlands area that is pretty realistic. It looked a lot like the real thing, as we saw in Darwin last June-July. Here is a jabiru.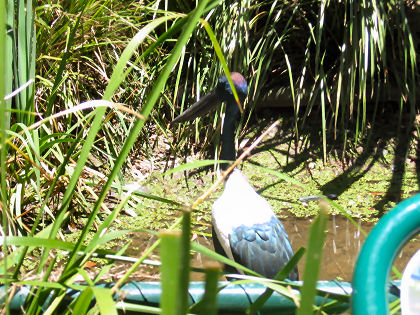 We've really enjoyed the Australia Zoo in the past, as they've gone to great lengths to make the environment very pleasing to the animals. This time was not quite the same, probably due to it being the hottest time of year. The animals were a bit lethargic, which is completely understandable. I was lethargic, too! Anna enjoyed the little farm animal petting zoo as much as anything!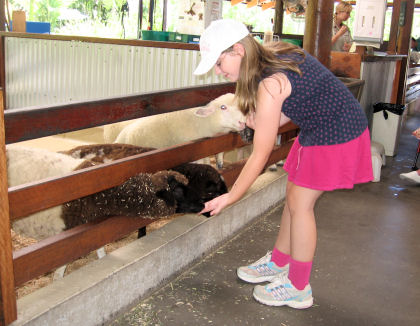 They're all trying to get the best position, which cracked Anna up!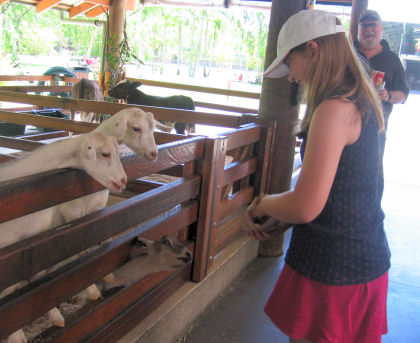 Aw, aren't the little piglets cute?