Gold Coast, QLD - Forbes Hall
This is the house we rented, at the base of Tamborine Mountain. It's called Forbes Hall and is huge and gorgeous! It's often rented for weddings.
It has 5 bedrooms, but they gave us a deal since we only needed to use 2. It turned out they locked the other 3! I guess they didn't trust us. We weren't going to mess them up... I just wanted to see what they looked like.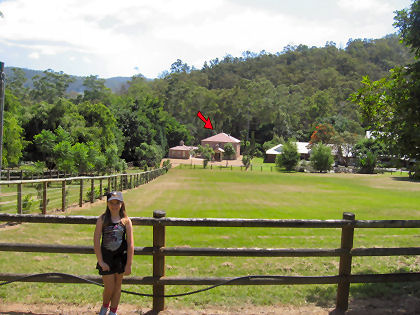 The house has beautiful architecture. We loved the arched doorways, rounded walls, spiral staircase, etc.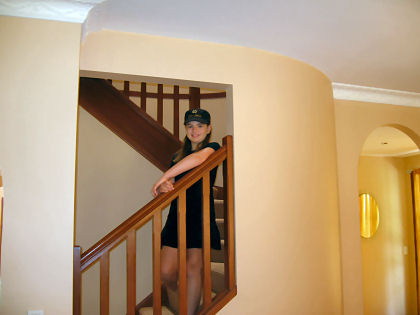 We should have taken more still photos of the interior. (Anna did get a video, though... shown further down.)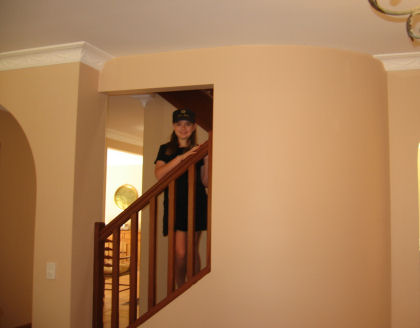 This is the master bedroom, which looks out over the pool and a beautiful parcel of green, rainforest land. A kookaburra landed on the back fence one evening and made a heck of a racket! Of course, as soon as I got outside with the camcorder, it flew away. (BTW, you can see Anna's prized possessions on the bed. She reckoned this would be her room!)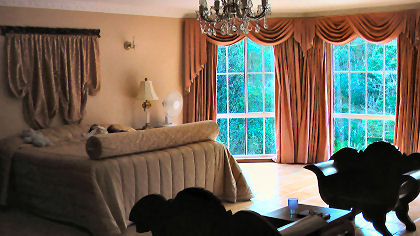 Lovely buckskin horse next door.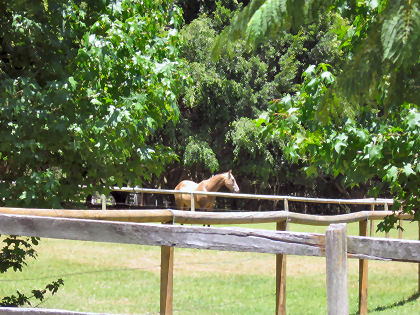 This was the view looking out the front door. All that green and it never rained a day while we were there!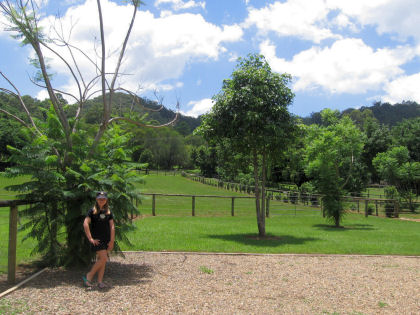 Here is a video Anna shot of the place. It's a bit wobbly, but it's fun to see and hear her perspective!
One morning, I looked out the window at the pool and noticed a bunch of little frogs trying to stay on a hose used by the auto-cleaning device! Danny got a bucket to help them get out. Later, after we got home, the owner called to thank us for staying, etc. Danny told her about the frogs and she said they were probably baby cane toads! But, I'm thinking, "So what? We're still not gonna let them drown!" Here's a little video clip of them. They're cute, don'cha think?