Gold Coast, QLD - Australian Outback Adventure
The Australian Outback Spectacular is a dinner show that features cowboys, magnificent horses, cattle and camels. The audience is fed an aussie feast while watching the story of a competition between the stockmen and women from rival outback stations. There's a lot of audience participation, with each member supporting either Warrego Station or Bunya Downs. We had a fanstastic time! Unfortunately, we were not allowed to take photos inside, as it might distract the horses and other animals. Just trust us... next time you're in Australia, this is a must-see!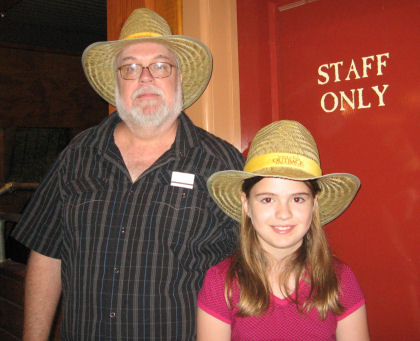 They put a few horses out in the foyer each night before the show. It's hard to see, but this was a beautiful black stallion named "Ice".
(They provide the hats for each guest.)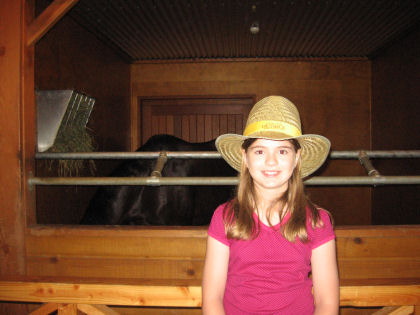 Anna with "Digger", one of the star cattle dogs in the show.