One with the Foolishness of Many
Ha, this is our current family catch phrase! Anna saw a guy doing something silly on Australia's Funniest Home Videos and said, "He is one with the foolishness of many!" We thought that was funny and have found so many opportunities to repeat it lately. (Yes, we're easily entertained!)
Well, it's a bit of a shame that we haven't updated our blog in so long - over 3 years! Since it's last been updated, Anna has completed Years 2 and 3 and is now in Year 4 (notice the pattern here?). She was the Student Council Rep again in Year 3 and decided to let others have a turn every other year, so she didn't run for office this year. She earned the title of "Junior Gymnast of the Year" for the whole Northern Territory last year, so that was a pretty big deal. She was also in the newspaper on her last birthday for raising money for the RSPCA in lieu of birthday gifts. All in all, she's a great girl who is doing very well!
Chad has left home to attend university ("uni") in Melbourne. He is working on a Bachelor's Degree in Audio Engineering and is doing great so far. It's been a big adjustment for him moving to the city. It's his first time living on his own and he takes trams and trains to get around the city, which is a big change from life in Alice! (OK, I admit it's been a bigger adjustment for

us

having him gone, but let's don't dwell on the details!)
Danny played a concert at the Desert Park in May that was awesome! It was professionally videographed, so we will be posting some video clips on youtube once we get them. We've seen a draft copy of the whole show and it looks good. Now we have to decide which individual songs to have polished up. It will probably take a while, as things tend to progress slowly here in the Alice... no worries, no hurries.
We just posted some photos of our latest holiday to Darwin. We have some great photos of other trips from the past 3 years that I never posted: the U.S. (Colorado and Texas), Tasmania, and New Zealand. Darwin kind of pales in comparison to those, but it was nice in it's own way. Hmmm... I wonder why I never published the awesome Tassie and New Zealand photos... oh yeah, I remember... because it's a

huge pain in the bum

!! I will try to do better from now on, though.
Anna wants to be sure everyone knows she is no longer in Year 1. She's now in Year 4! Here is her school photo: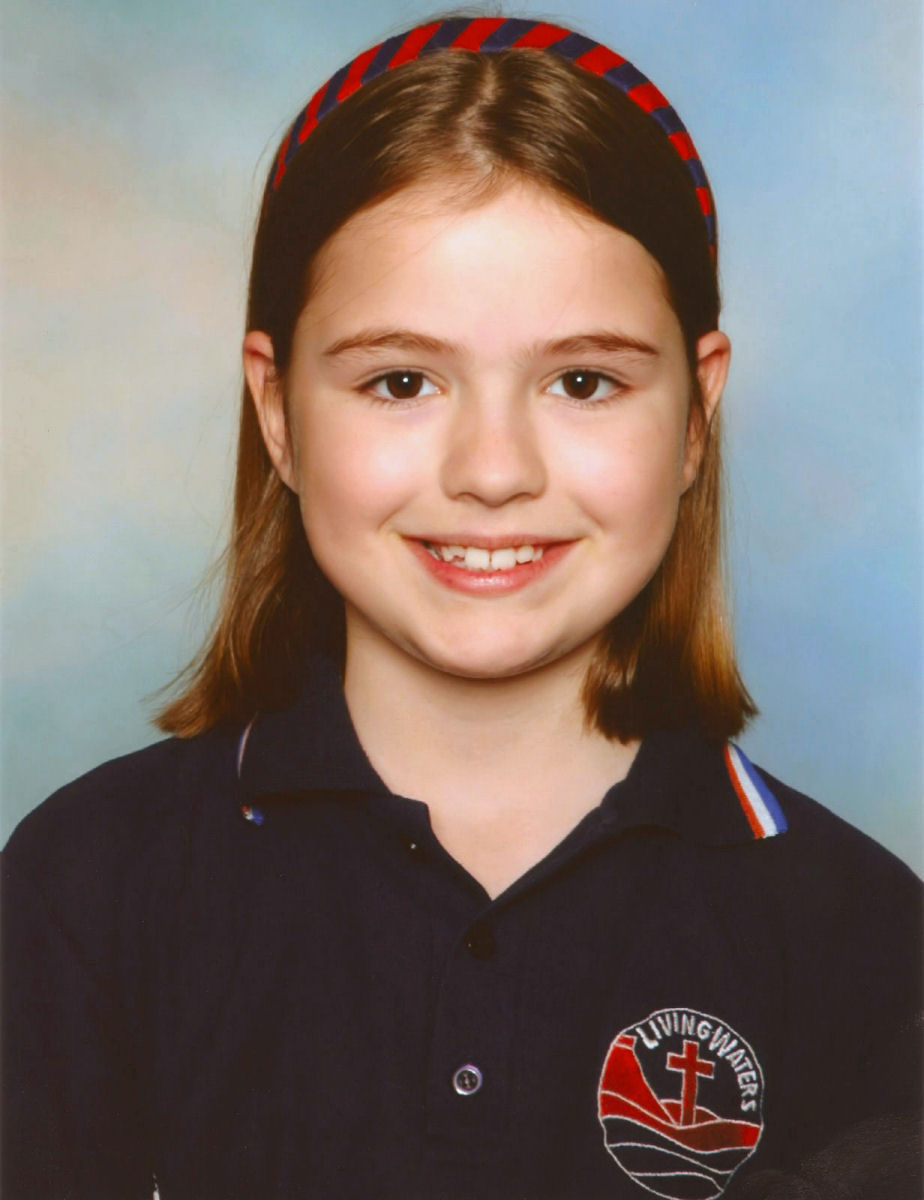 Here is the class photo, which are mostly the same kids shown in the Year 1 photo. They've been a tight crew!