Western Australia - Adventure World
Adventure World is a little amusement park. This ride was real high and went all around the park. It has to be pedaled! Chad was a good sport to take Anna for a ride. She didn't help peddle much!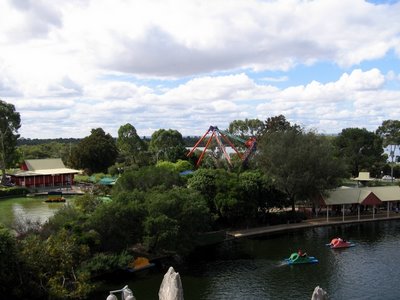 Here's a view from a castle overlooking the park. The kids rode on a lot of rides, but I didn't get very good photos of that. Oh well.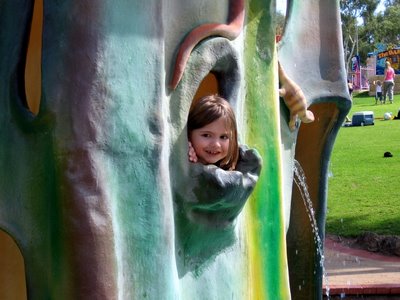 Water toys are always fun. Kids should never go anyplace in Australia without their bathers (swim suit)!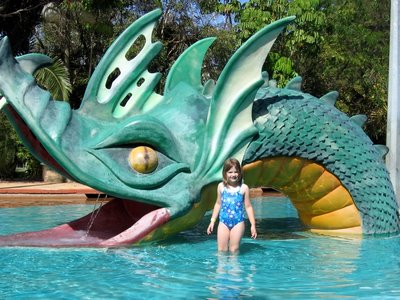 Yikes. Look at this big dragon! This was a nice pool for playing, not too deep with lots of slides and things to climb on.