Western Australia - Perth Zoo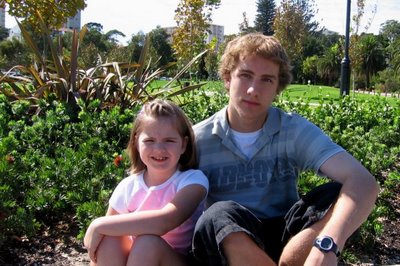 We had to go to the Perth zoo while we were in the neighborhood. It's a big, nice zoo that we highly recommend. They have all the usual animals that everyone has seen, so I'm only posting a few photos.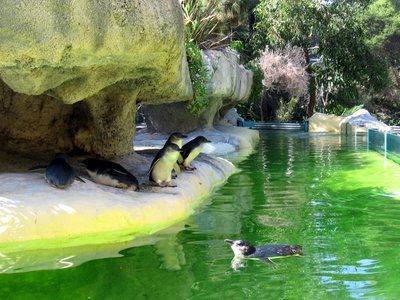 They have a very nice environment set up for the fairy penguins.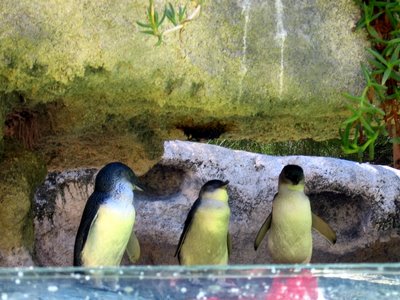 Aw, aren't they cute?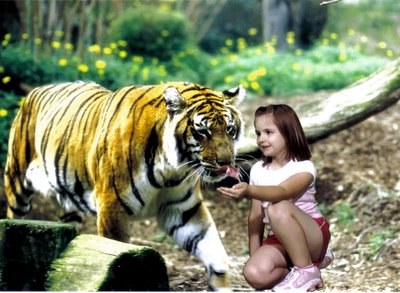 Anna's favorite animals are tigers, so we had to get this photo! (I'm thinking I should go into business creating these zoo photos. I could do a much better job, ha!)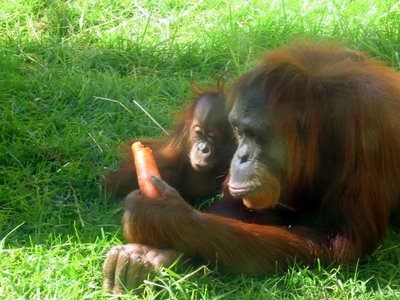 This was the highlight of our visit to the zoo. We had been watching this mum and baby orangatan swinging around, way up high on the equipment they have in their area. Then the mum decided to bring the baby down right in front of us!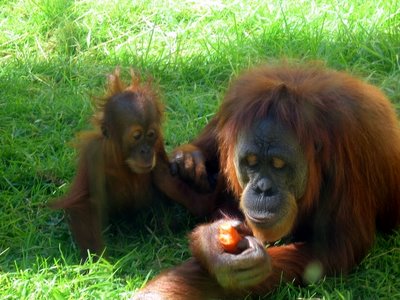 "Mum, that carrot sure looks tasty. Could I have a bite?"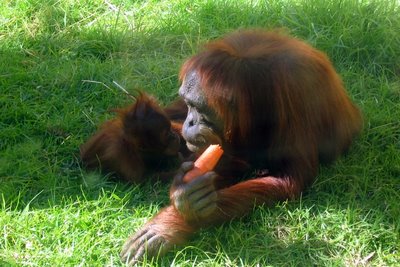 "No, sorry. I don't think you're ready to handle this big carrot. I better eat it myself."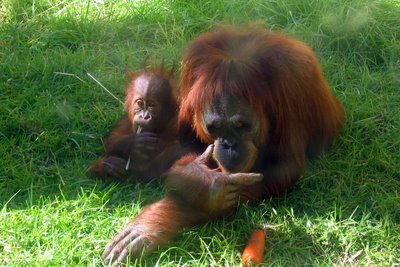 "OK, I'll just chew on this piece of straw." We were really glad we got such a good view of these two!