Western Australia - Dolphin Watch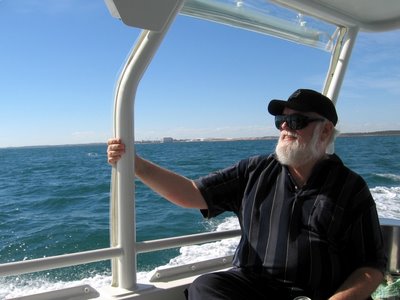 The old man and the sea! Looks like a natural, doesn't he?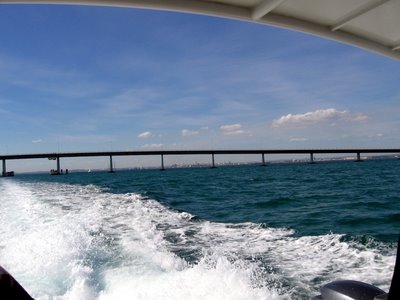 Heading out for the dolphin watch. We were hoping to see some wild dolphins (not captive).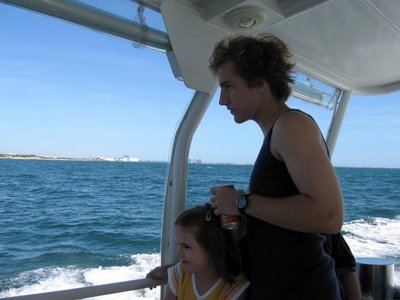 We all enjoyed the boat ride.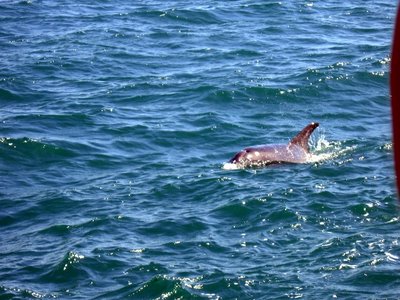 Ooh, look! There's one!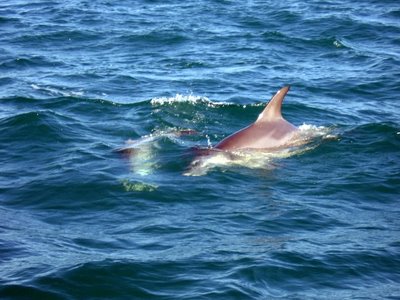 There's a mum and baby. Wait! Let me get a better photo!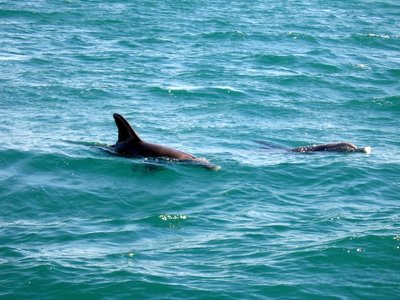 There they go on the other side of the boat. I still can't get a good shot. Slow down!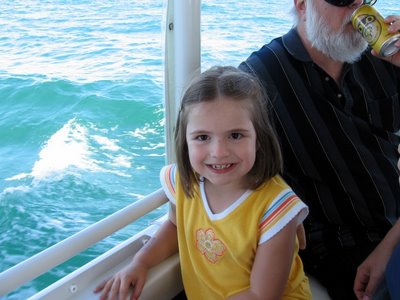 This is fun!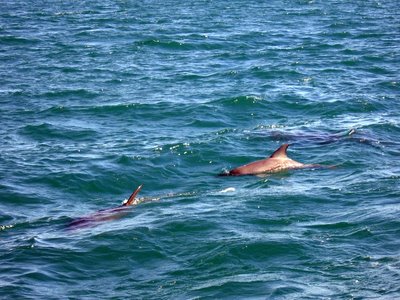 There goes a couple more. I kept trying to catch a photo of them with their heads out of the water, but they wouldn't cooperate. It was cool to see them anyhow.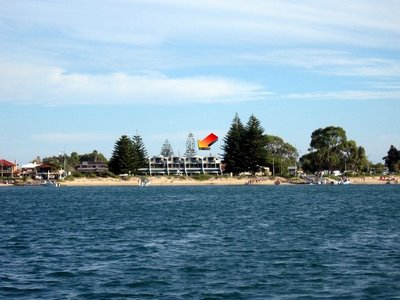 Hey, there's our condo! The houses on either side are huge, single family homes. Wouldn't it be nice to live in one of those?