Western Australia - Rockingham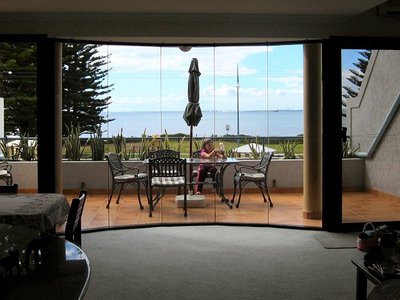 We had a 2-week holiday in Western Australia in March-April, which was fantastic! We stayed in this condo in Rockingham, which is about 1 hour south of Perth. Lovely, eh?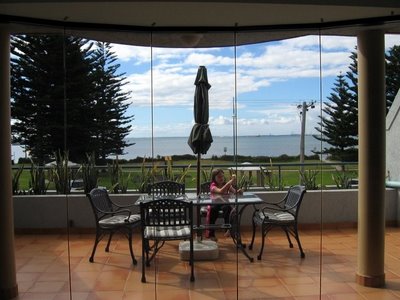 We love these beveled windows across the front. We thoroughly enjoyed this view. It's a bit different from home where the view is our fence and the neighbors' roof!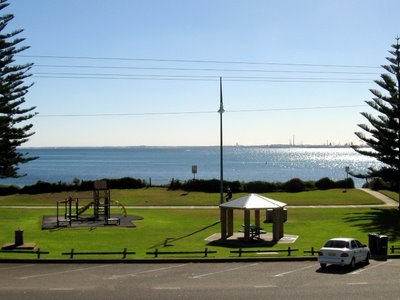 This is the scene looking off our balcony. Notice the lovely little play area and gazebo. It was very peaceful there and never too crowded.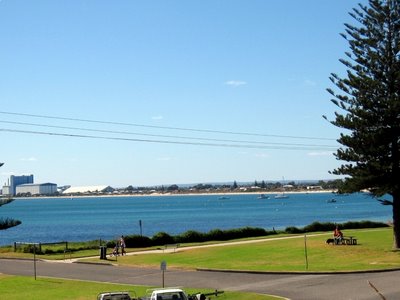 A beautiful place to take a stroll with the kids and dogs. I wish we could have taken Samson!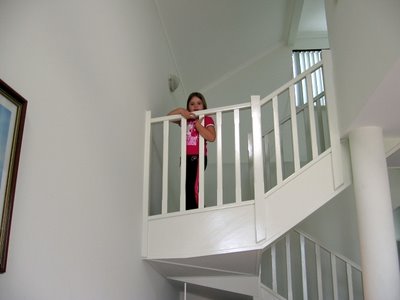 Like a lot of kids, Anna loves playing on the stairs. Easy entertainment!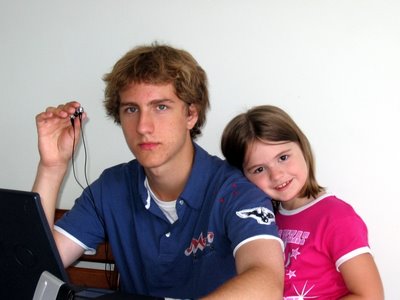 Of course, we have to take the laptop wherever we go.
Chad is saying to me, "What?! Haven't you ever seen a guy using a microwave before? Do we really need a photo of this?" I think it's a good picture of him, though. So there you go.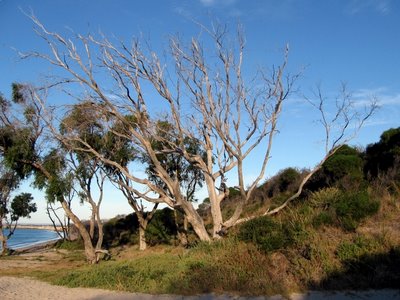 A diverse area in Rockingham called Shoal Water Marine Park.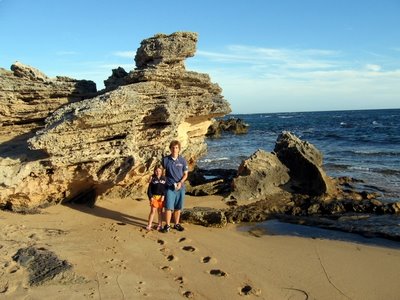 Interesting coast line here...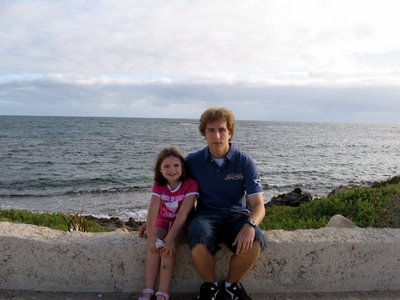 FYI, this is the INDIAN Ocean (for those who may not have pieced that together)!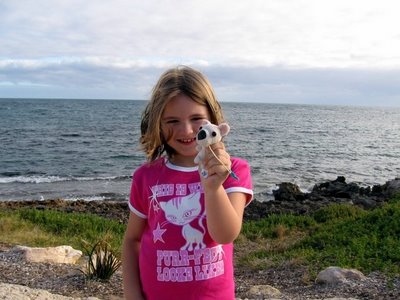 Of course, they have all the necessities in Rockingham, including McDonald's. Anna is pretty low maintenance. She's quite happy with McDonald's Happy Meal toys!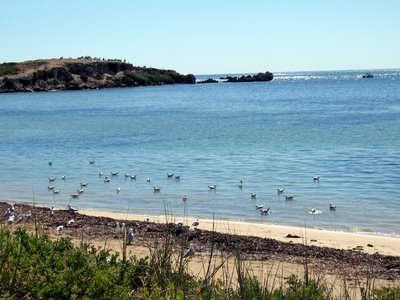 Penguin Island. You can walk out to it or take a ferry. The penguins that live there are the little fairy penguins, about 1 foot tall. Those are sea gulls in this photo, though! (Remember the "mine mine" birds from Finding Nemo?)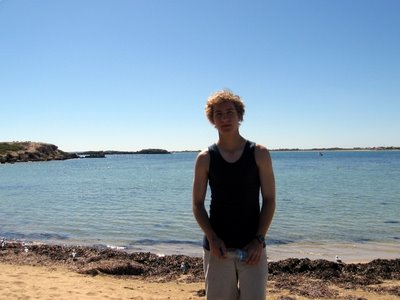 "Natchel born" beach bum!